Dr Carrie Madej On Moderna's mRNA Covid Vaccine

For scripture on the 'Mark Of The Beast' see Revelation Chapters 13 and 14. Scroll down past the videos for several prophetic warnings from the Lord Jesus Christ re the vaccine and the 'mark'.
More On Moderna's  Vaccine. Pifzer Is Also Developing Similar Technology. 
Shocking Revelations About 5G, Covid And The Mark Of The Beast And Why To Refuse The Test!
Wednesday, July 29, 2020
THE MARK OF THE BEAST IS HERE!! GATEWAYS – THRONES – SEEDED CODES OF OUR DNA
Message received by Julie Whedbee   July 27, 2020
A great and formidable enemy seeks to enter into the very blood of My children through the altering of your DNA. Because of the curse that came about after the fall of the first man Adam, I came to make a way for you. You are renewed and made clean again by your belief and salvation in Me, your King and Messiah, sent by My Father to redeem you by My blood sacrifice on the Cross of Calvary. Only through Me, the Door, corruptible is made incorruptible, unredeemable made redeemable. I have ransomed you in order to bring creation back to its Creator. Creator YHWH was made flesh to overcome death, hell, and the grave, and to take what was tainted and impure and make it whole again.The spiritual battle that is raging now is ultimately to strip you of the Divine image of Myself that has been placed within the DNA of My creation. Ask Me for more wisdom and revelation about this and it will be given to you. The veil was torn, access granted when I shed My blood, died and rose again. We have created you in Our image, and when you walk in holiness, righteousness and purity, obeying My commandments, I am enthroned on your heart. You are then transformed in body, soul and spirit. When this transformation occurs, the very frequency of your cells then resonates with Me and raises you closer to your Creator and further away from the lower realm and lower frequencies which keep you bound.This is by design, and when in-dwelled, My Holy Spirit will be the gatekeeper of your heart, and your entire being, My sanctuary, and the place where I reside in you. When this occurs, My Kingdom is on earth, as it is in Heaven. It is then that I am able to provide victory over the curse for you, preserving the Divine design I have placed within your DNA. There are many layers of revelation to know what is coded there and hidden, secrets to be revealed to only those who overcome.However, if the gates are breached by sin, lack of obedience, compromise, or lukewarmness, the enemy sets up thrones (strongholds) instead of Me, because my laws, My Word have not been written on your hearts. You have a sworn enemy whose utter mission is to destroy you. He will stop at nothing, and as My Word has foretold, the time is here when the greatest of all violence and evil against My people, those made in My image, is taking place. The battle is for the soul, and the battle is about the blood. Satan's ultimate goal from the beginning was to corrupt the seed, corrupt the blood that carries My blueprint in you, My design for those made in Our image, your DNA.There is only one way to ensure that My Throne is upon your heart and your eternal destination is sealed, or your soul will be lost forever. Your must be born again. Your heart must be sealed with My blood. You must be quick to repent often and seek holiness above all else. Love what is true and just. Be extremely careful what your eyes see and your ears hear. This is guarding your heart, guarding its gate. It is in sealing these portals to the soul, in commanding the spirit to govern or have mastery over the soul, that you overcome. You will then be prepared for My return, and be protected from the evil one.If you have not already done so, seal the portals to the enemy now! Confess your sins and repent for the midnight hour is here! Bind the access points that have given satan legal rights within your temples, within your body, mind, soul and spirit. Give satan and all his dark kingdom a certificate of divorce and be free from the bondage, and from all the oppression and possession in your bloodline immediately! Break the curse from your ancestors back to Adam. Cover it all with My blood and command the enemy out of your bloodline, sealing it as well, the gates to your heart, using the authority you have been given through Me. Exercise dominion as a gatekeeper and a son or daughter of the Most High God, taking your positions as heirs to My Kingdom. My Holy Spirit will then have permission to use you for My glory and manifest through you in this crucial hour.
*(
Please see the prayers on the side bar at iamcalling younow.blogspot.com the
Increased Demonic Warfare Prayer
covers everything He is instructing here
)*
This must be done this moment!! This is crucial! Precious moments remain before the implementation of the enemy's plan to destroy the DNA of My creation, making you forever un-redeemable. The Kingdom of Heaven suffers violence and it must be taken by force! Take My Holy Word and dispossess what has had control of your gateways and that of your family line through covenants, oaths, soul trades and agreements made by your ancestors. Do it this moment! In Me you will be made FREE!The implementation of the plans to alter your DNA and make it programmable by something other than Me, your Creator, are here. I control and govern the DNA I have placed within you, but if you allow man to administer anything within your bodies, that will recode your DNA, I will no longer be the controller. I will no longer recognize you as My creation. You will have become a mixture of something else, an altered form of man and technology, and therefore, not in My image any longer. Do you understand what I am saying? Truly the hour is here when you must prepare to make the choice to remain fully human, infused with My Spirit. The enemy wants nothing more than to deceive you through propaganda, fear and manipulation and cause you to allow either a mark or an implant (vaccine or digital tatoo) into your bodies that will forever separate you from Me. This is your reality right now! You must know what you will choose to do.When you open doors to the enemy through sin and through your choices in life outside of My ways, the demonic spirits appoint gatekeepers over your heart, your mind, and your soul. Then those spirits invite more, and when no repentance occurs, strongholds occur. The heart of an unregenerate man is wicked and deceitful above all things. But My Word is quick, powerful, and sharper than any two-edged sword, piercing even to the dividing apart of your soul and spirit, your joints and marrow, as I discern the thoughts and intentions of your heart. Allow Me to write My laws on your heart and you will know truth at last. You will know what is now directly in front of you and the choices that are here for you and your loved ones. My people are destroyed for lack of knowledge, but it does NOT have to be this way. Allow My glory to penetrate your spirit so that your soul will come under submission. To not allow this, means you will remain in bondage and you will be easily deceived. If I do not dwell in you fully, and your gates have been breached, another will easily influence you and take governance.My people, I have given you the keys to the Kingdom. Whatever you bind on earth will be bound in Heaven and whatever is loosed on earth will be loosed in Heaven. Bind the strongman, bind the strongholds on your life and be delivered!The technology for the mark of the beast is here. It is upon you. It will be presented at first to be taken voluntarily, then very soon after, you will not be able to buy, sell or work. Do not wait another moment. Come out of Babylon and make Me King of your heart, the Divine Gatekeeper of your soul.The evil ones have set in motion their wicked schemes, as it must be so according to My Word. Many, many judgments will occur as I allow them. This is to wake up My church. You must know where you stand in your walk with Me, because in an instant, everything will change, and there will not be another opportunity to choose, because the choice will be made for you. You are either all in, or I am turning you over to your carnal mind and nature. You have the choice My loves, choose life and eternity in Me over eternal death in darkness.The time is now..YAHUSHUA (JESUS)
You Must CHOOSE NOW to NOT Take the MARK or VACCINE
August 19, 2020 5:26 PM
Cryptic1
Message given 8.9.20.
There will be a great shaking all across the land. It is coming. All will know who I AM is then. In those days many will cry out to Me. Have I not given out warning upon warning and still many of My own have not prepared? Seek Me now while I may be found. Seek Me wholeheartedly in My Word, in worship, in kneeling before Me in repentance – I will be found. Time is short. Time is precious. Use it wisely for it is on the move – passing -never to return. Many will cry out to Me in that day. Is it not better to call out to Me now while I am here?
CHILDREN THE TIME IS COME TO CHOOSE – TO TAKE THE VACCINE OR NOT – TO TAKE OF THE MARK OR NOT. NOW IS THE TIME. NOW IS THE HOUR. DO NOT WAIT UNTIL IT IS AT YOUR DOOR –FOR IT WILL BE TOO LATE FOR MANY OF YOU. MANY WILL BUCKLE AND CAVE IN TO THE DEMANDS OF THE ENEMY. WHEN THERE IS NO FOOD, NO HOME, NO MONEY – IT WILL BE HARDER TO STAND AND EASIER TO TAKE THE MARK AND THE VACCINE. YOU MUST STAND BEFORE ME NOW AND SUBMIT YOUR WILL TO MY WILL. ALLOW ME TO LEAD YOU AND GUIDE YOU CHILDREN. THERE WILL BE MUCH SUFFERING BUT IT WILL BE GREATER (SUFFERING) WITHOUT ME. CHOOSE NOW. CHOOSE LIFE WITH ME AND FORSAKE THIS WORLD AND ITS' TRAPPINGS IN EXCHANGE FOR THE HEAVENLY KINGDOM I OFFER – OR CHOOSE DEATH. ETERNAL DEATH I SAY – FOR ONCE YOU TAKE OF THE MARK YOU ARE AS DEAD TO ME FOR YOUR SOUL WILL BE LOST TO ME ETERNALLY FOREVER.
I have said to persevere until the end. I have said there would be tribulation. I have said that anyone who does not give up father or mother or their loved ones is not worthy of My Kingdom and to sit at My right hand. Only the Father knows the day and the hour so prepare, prepare for all that is coming.
Ground your hearts in Me – the firm foundation of Truth. Many will be caught up even now in the lies and deception of the evil one. I am the Way, I am the Truth, I am the light of the world. Come follow Me children. Persevere to the end. I will be with you always. Guard your hearts. Forgive your enemies. Keep your garments white and pure.  Be holy as I am Holy.
I come upon the clouds of glory for My own.
Your Savior Lord and King
Yeshua
August 13, 2020 2:55 PM
Robby Cousins
Received: Monday morning, March 9, 2020
In this vision the Lord took my Spirit and brought me into a room with top executives & world leaders. These men were basically discussing how & when they are planning to release a vaccine for the COVID-19 pestilence they have created plus other orchestrated destruction/plagues to come. Seen clearly seated at the table among the men; was the son of perdition: "Barrack Hussein Obama" END of VISION.
Immediately as I woke up; the Holy-Spirit said to me: "Carnage". Google's definition of "Carnage": mass death, killing or slaughter of people.
The Return of the Fallen Ones
September 9, 2020 5:02 PM
Cryptic1
I was dreaming and in my dream heard the word 'preternatural'. It was such a strong word I couldn't get it out of my head. I believe we will soon see the manifestation of the fallen angels upon the earth.
preternatural - Out of the ordinary course of nature; exceptional or abnormal: preternatural powers. According to Wikipedia "in theology, the term is often attributed to witchcraft or demons, from the purely divine power of the genuinely supernatural to violate the laws of nature."
This message was given 9.5.20.
Tell them I am coming soon. The angels or fallen ones will be returning to the earth soon in advance of My return. This must be. Time is stacked against your world. The hour of redemption is come. Even now the sword is being laid waste as Christians are being martyred the world over. This is but the beginning of the times of sorrow and the tribulation to come.
The fallen ones are coming to intercept your planet. They bring great knowledge and technological know-how. Remember – they have been with Me since the beginning of time and were privy to things unseen and unheard of. Much of the technology in your world is advanced – light years ahead of its' time and is due to the secret knowledge of the watchers, the fallen ones. They have aided mankind in their search and pursuit of knowledge in the sciences. Just look around you and wonder at the acceleration and increase of your technological advancement. This is not by the hand of man but by the superior knowledge and understanding of My heavenly ones. They have the wisdom of the ages but this will not save them in the end – for they will suffer the fate of those who rebelled against Me in the beginning of time. Their destiny is set and their punishment will be meted out. But they know time is short and so they too are awaiting the hour of their redemption upon the earth and upon the sons of man.
War is about to break out in the heavenlies and upon the earth. Your planet will soon undergo much devastation and destruction. The annihilation of your world is begun. Church rise up! The warnings have gone forth and soon will cease. Those who have ears to hear – hear My words. It is coming! Prepare for the destruction, devastation and decimation of your world – much death, much blood shed.
ALL WHO ARE IN ME WILL HAVE TO CHOOSE WISELY. I SAY AGAIN – DO NOT TAKE OF THE VACCINE OR OF THE MARK! TO DO SO WOULD BE IRREPARABLE, IRREVERSIBLE. YOU WILL HAVE SEALED YOUR FATE AND BE LOST TO ME FOREVER – FOR ALL OF ETERNITY. CHOOSE WISELY CHILDREN. MANY SAY THEY LOVE ME NOW – BUT WILL SOON DISAVOW ME IN THAT DAY WHEN FAMINE COMES, WHEN ALL HOPE IS LOST. TURN TO ME NOW. DO NOT WAIT UNTIL THAT DAY. MANY WILL BE DESPERATE TO KEEP WHAT THEY HAVE – MEANING THEIR ABODES AND POSSESSIONS – AND WILL RISK ETERNAL DAMNATION AND FORFEIT ANY CHANCE OF SPENDING ETERNITY WITH ME THEIR SAVIOR.
I alone save. Come children – draw close for the hour is late and the enemy is out and about like a roaring lion seeking to destroy My own. Many will suffer for My name's sake – but you will receive a crown of glory once you pass the test. Look to Me always. I alone can save you children. Time is short. Soon all will stand before Me – the just Judge who will render a just sentence upon all. Better to fear Me than to fear what man or the evil one can do to you. Die for Me and live – or perish forever in the eternal fire that is Gehanna.
I come soon children
Be ready to receive Me
Your Lord and Savior Yeshua HaMashiach
King of Kings and Lord of Lords
Amen. Amen. It is so.
From Halturner Radio Show.com
AstraZeneca revealed details of its large coronavirus vaccine trials on Saturday, the third in a wave of rare disclosures by drug companies under pressure to be more transparent about how they are testing products that are the world's best hope for ending the pandemic.
The release comes after a second vaccine test volunteer "Developed neurological problems."  According to sources who claim to be familiar with the vaccine trials, the second volunteer suddenly started saying "They've killed God; I can't feel God anymore – my Soul is dead" after the vaccine.
Polls are finding Americans increasingly wary of accepting a coronavirus vaccine. And scientists inside and outside the government are worried that regulators, pressured by the president for results before Election Day on Nov. 3, might release an unproven or unsafe vaccine.
"The release of these protocols seems to reflect some public pressure to do so," said Natalie Dean, a biostatistician and expert in clinical trial design for vaccines at the University of Florida. "This is an unprecedented situation, and public confidence is such a huge part of the success of this endeavor."
Experts have been particularly concerned about AstraZeneca's vaccine trials, which began in April in Britain, because of the company's refusal to provide details about serious neurological illnesses in two participants, both women, who received its experimental vaccine in Britain. Those cases spurred the company to halt its trials twice, the second time earlier this month. The studies have resumed in Britain, Brazil, India and South Africa, but are still on pause in the U.S. About 18,000 people worldwide have received AstraZeneca's vaccine so far.
AstraZeneca's 111-page trial blueprint, known as a protocol, states that its goal is a vaccine with 50 percent effectiveness — the same threshold that the Food and Drug Administration has set in its guidance for coronavirus vaccines. To determine with statistical confidence whether the company has met that target, there will have to be 150 people ill with confirmed coronavirus among participants who were vaccinated or received placebo shots.
However, the plan anticipates that a safety board will perform an early analysis after there have been just 75 cases. If the vaccine is 50 percent effective at that point, it might be possible for the company to stop the trial early and apply for authorization from the government to release the vaccine for emergency use.
The company did not immediately inform the public about the neurological problems of either participant. Nor did it promptly alert the F.D.A. that it was again pausing its trials after the second U.K. volunteer developed illness and an independent safety board called for a temporary halt, according to multiple people familiar with the situation. The company's chief executive told investors about the problems but did not discuss them publicly until the information was leaked and reported by STAT.
FDA Nears Approval of Injectable Biochip Implants for COVID Detection, Linked to Computers
in
#covid
•
17 days ago
(edited)
Backed by funding from Defense Department, and Bill Gates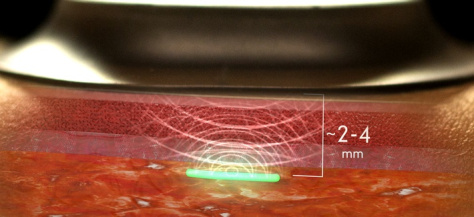 The Department of Defense, and the Bill and Melinda Gates Foundation, have partnered with a Silicon Valley company, Profusa, to implement a technology which could control our minds and bodies. What may seem like science fiction, is in fact happening in real-time.
A permanent chip made of an advanced material called hydrogel irreversibly ties humans to the Internet "cloud." The chip, about the size of a grain of rice, provides feedback to a database on changes in body chemistry and other biometrics. The company says technology will be used to detect COVID in the general population, before symptoms show.
The latest revised CDC overall survival rate for the COVID virus is 99.8%, versus 99.9% for the common flu. Nevertheless, nearly 150 days after governments proclaimed that 15 days of "lockdowns" and social distancing would be necessary to "flatten the curve" so that hospitals would not be overwhelmed, US governors still exert emergency powers based on the announcement of "new cases."
A defense industry website Defense One reports that the chip implant could win FDA approval by early 2021:
"Profusa, says the sensor is on track to try for FDA approval by early next year."
The industry magazine writes effusively:
"Why are pandemics so hard to stop? Often it's because the disease moves faster than people can be tested for it. The Defense Department is helping to fund a new study to determine whether an under-the-skin biosensor can help trackers keep up — by detecting flu-like infections even before their symptoms begin to show."
The hydrogel chip, which is injected with a syringe, could be injected along with any COVID vaccination. Mandatory vaccination would be the key to any widespread deployment of the project.
Along with with the advent of in-body nanotechnology, and sensors which tie the human body to an artificial intelligence platform, the possibilities for misuse by totalitarian governments has not been lost on technology watchdogs. With advanced biosensors, artificial intelligence may be able to read the subject's every mood and activity, heart rate, respiratory rate, body temperature, even sexual activity.
Technology critic Adam Keiper write in The New Atlantis:
"Nanotechnology could theoretically be used to make mind-control systems, invisible and mobile eavesdropping devices, or unimaginably horrific tools of torture."
DARPA, the Defense Advanced Research Projects Agency which is an arm of the Department of Defense, partnered with Profusa, an Emoryville, CA-based biotech company, to develop the technology in 2011. 2011 is the same year that Occupy Wall Street sprang into being.
A Profusa Press Release from March 19, 2018 states:
"today scientists are presenting results showing tiny biosensors that become one with the body…and stream data to a mobile phone and to the cloud….tiny biosensors composed of a tissue-like hydrogel, similar to a soft contact lens, that are painlessly placed under the skin with a single injection.
Biooptics World, an industry magazine, describe Profusa sensors as "Injectable biosensors that become one with the body's tissue"
The Bill and Melinda Gates Foundation grant is described as "Implantable multi-analyte sensors for the continuous monitoring of body chemistries"
Profusa's chairman and CEO is Ben Hwang, Ph.D.
Development of In-Body Nanotechnology Which Could Be Combined with Biochips
One of Profusa's principle investors, according to a company profile, is the US Army Research Office.
At the same time in-body hydrogel technology is being developed, in-body nanoparticle technology is being developed as well.
The Department of Defense makes no attempt to hide its desire to use nanotechnology to develop "super-soldiers" who do not need to sleep, have heightened sense awareness, and other "battlefield" advantages, regardless of long-term side effects to health. In the past, the health of soldiers has seemed an afterthought to a military establishment which has exposed its soldiers to Agent Orange, and experimental Gulf War vaccinations against biological agents.
A widely deployed mass surveillance platform would require enormously increased bandwidth in cellphone and wifi networks. Some say this is one reason governments are driving so hard replace current networks with 5G.
Image from website for Institute for Soldier Nanotechnologies of the US Army Research Office SOURCE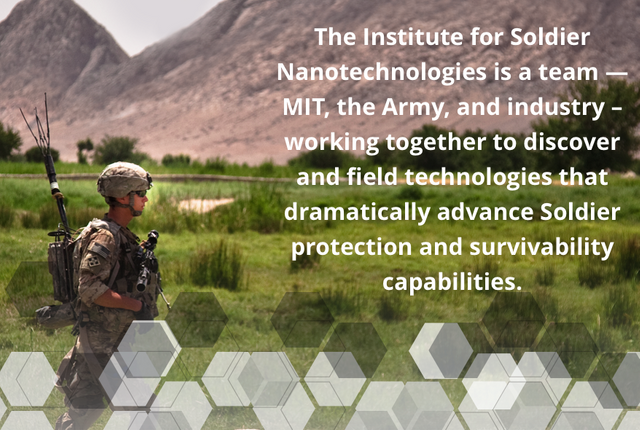 Profusa is also working on research with Imperial College, another benefactor of Gates largess in the area of vaccinations. Imperial College is the institution from which sprang the ill-fated study by Professor Neil Ferguson which predicted over 2.2 million dead in the US without social distancing. Prof. Ferguson has been roundly discredited as wrong on all counts.
Doctor and Technology Experts Warn of Dark Future for Mankind
The DARPA/Profusa acknowledgment that the technology will be approved by the FDA takes place as a medical doctor, Dr. Carrie Madej, warns humanity against coming plans by elites for the masses.
In a viral video presentation, Dr. Madej paints a dark future in which the masses of people around the world are controlled by a horrific system of government-run artificial intelligence which delivers rewards and punishments through the permanent implants. Nanotechnology even makes it possible to inject into people an artificial intelligence-activated "kill switch," such as particles containing cyanide.
Independent journalist Whitney Webb wrote at length on the threat in the landmark article Coronavirus Gives A Dangerous Boost To DARPA's Darkest Agenda."
An illustration of a misuse of the technology can be given by recalling the problem which Chinese Apple factories had with workers attempting to commit suicide, due to harsh and intolerably repetitive jobs and work conditions. The problem became so bad that some factories set up nets outside windows to catch workers. With biochips delivering read-outs to algorithms predictive of a suicide attempt, a worker could, by a negative stimulus, be nudged back into place.
Suicide Nets at China Apple Factory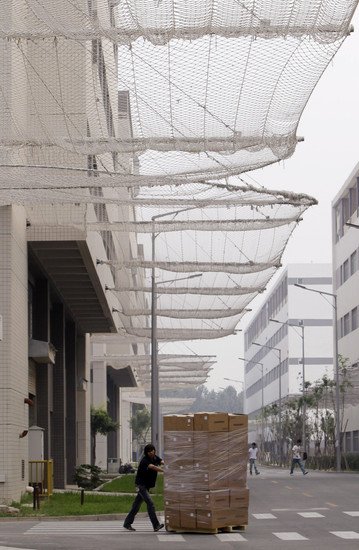 The key to the entire project, to succeed on a massive scale, would be access to all humans' bloodstreams, which would be forced by widespread, mandatory, no exclusion, adult vaccinations. US Congressman Thomas Massie (R-KY) has said he believes governments are acting to continue imposing lockdowns based on new cases until a mandatory vaccine can be rolled out.
DARPA is funded by the taxpayers, and has a checkered past of experimenting with humans in ways that can only be labeled insane. One experiment involved injecting people with plutonium. The same year that DARPA enlisted Profusa with development of the hydrogel biochips, Michael Goldblatt, former head of DARPA's Defense Sciences Office, proudly said to reporters:
"My measure of success is that the International Olympic Committee bans everything we do,"
https://www.youtube.com/watch?v=siCoRoHhK1c